THE SERP's Analysis Challenge:
As a software house that specialises in Internet marketing, Normally the first thing that comes to our table is Google™ landscape analysis and we have been using lots of tools to get hold on that, We at Phedra Tech are always looking for Automation in processes and we needed some automation in that research and analysis process to find out exactly what we are up against in Google™ SERPs.
SERPs Scraping Solution:
Click on the following link to get the TOOL:
The Story of Development
It all started with trying to find whats actually exist online to help in Google™ landscape analysis, Chris Ainsworth Article helped in the start. Fantastic work done but that script was not doing the full job that we want it to do. It was only extracting links without identifying the types, we were unable to automatically link the URLs with the keywords searched and date searched was also missing. We decided to take it to the next level as both were very important for analysis.
So we added two more columns in it named "Date" and "Query" The next challenge we faced in that script was unable to identify the SERP Types with the URLs. SEO / Internet Marketing professionals can truly understand the importance and thats why I started to code further and extract different SERP types from SERPs.
At the moment the tool is capable of extracting the following SERP types from Google™ Search Result Pages: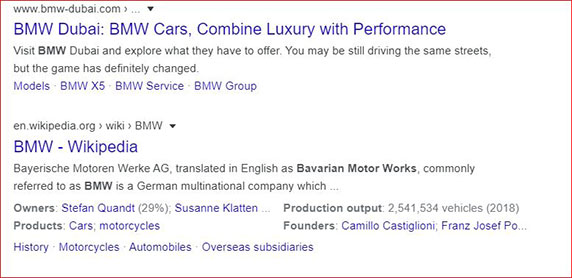 Desktop Organic
When the search engine yields the query results, they are of two types: organic and paid. Those search results which best match the searchers' intent, based on relevance, from a desktop device, come under organic or natural results. Beyond the shadow of a doubt, SEO assists on the whole for ranking high in organic results. The Scraper developed by us include "type" of SERPs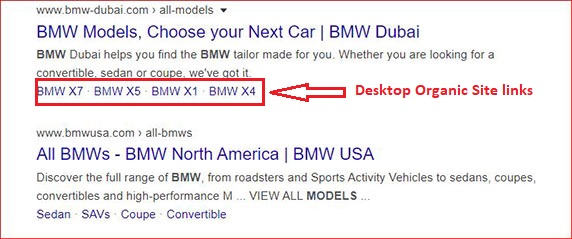 Desktop Organic Site links
Desktop Organic sub or Site links are extra links which appear below the main URL for a product or publisher when you search for it on any search engine with your desktop device. They are developed by search engines in order to help users navigate your site. These links are convenient in directing traffic to other areas of your site. Our Scraper also include these links in "Type" section.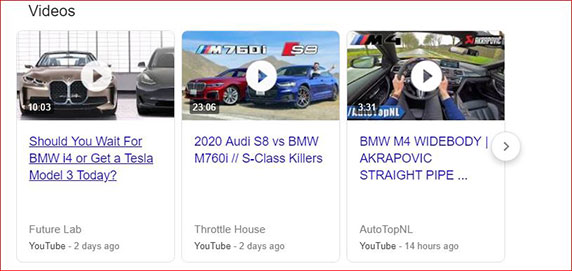 YouTube Video Results
When it comes to talk about getting your videos high up on the Google Search Engine Result Pages using desktop device, it might take some elbow grease to get used to. In simple words, optimizing the title and tags of your video on YouTube and finding out the video keywords can help you a lot. When a targeted keyword is searched, the first Google search result that appears above organic SEO listings include the videos from YouTube as well. Google™ SERPS Scraper includes this zero search result as well.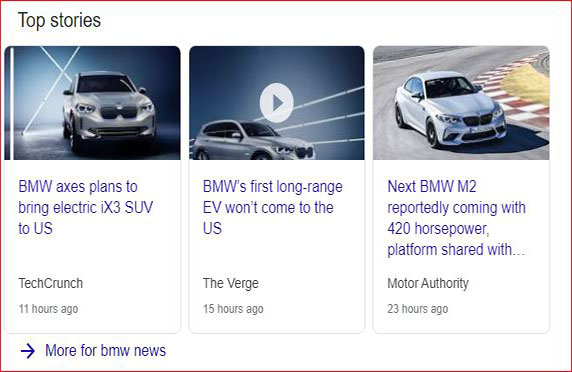 Top Stories
Top Stories are the breaking news or trending stories from the websites that are approved as 'News Sites' associated to a search query through a desktop. Google mainly embraces three top stories, and each covers a headline, image, source-link, and time the story was put out. When searching "BMW NEWS," Google displays top stories related to this car as: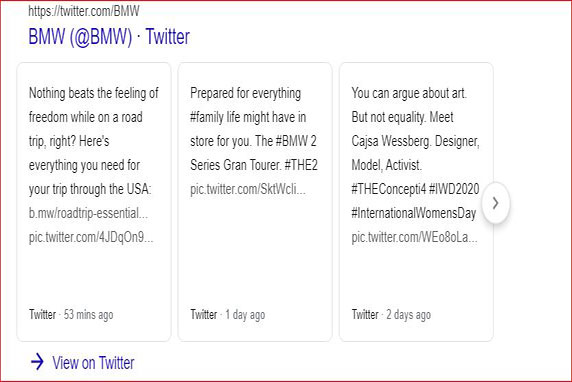 Twitter Feed
Twitter feed is similar to news feed, most of the people use to look for that in place of clicking onto a website's blog or news section. When a person puts @ just before any keyword, the Search Engine Result Pages incorporates the latest news similar to that keyword and are displayed same as that of Top Stories. Google™ SERPS Scraper also incorporates Twitter feed in it.
Desktop Ads
Desktop Ads allows you to place search results for your website on SERPs by paying to Google for certain keywords. They are usually displayed at the top of a SERP or to the side, and appear more and more like organic results. At this point in time, Google puts a small 'Ad' tag on them.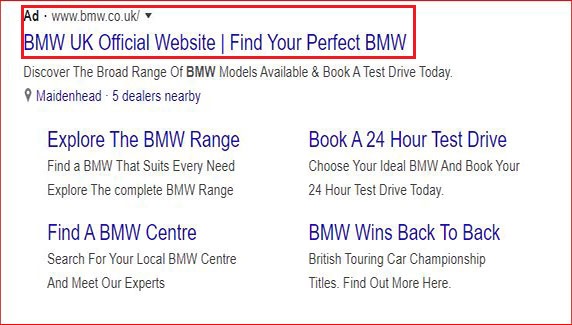 Desktop Ads Sitelinks
Desktop Ad sitelinks or Sub are incorporated in Google Ads which offers you extra links to pages beyond the destination landing page in your ad on the desktop. They are a great tool to increase click-through rate from 10% to 20% higher than ads without sitelinks. When you implement this feature, it greatly boost CTR.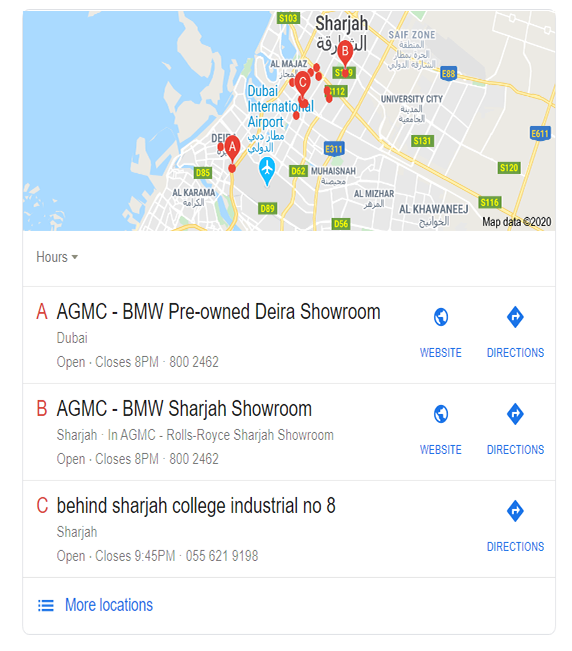 Desktop Local
Mainly Google search results are highly tailored based on the geographical area of searcher. So when someone search for a keyword relating to a particular geographical area on desktop, Google usually give the local result at right side or at the top of search engine result page along with some information and map as well.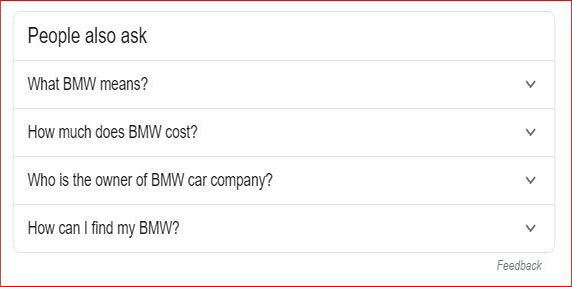 Desktop People Also Ask
In order to provide a user with quick access to related questions, search engine result pages also encompass People Also Ask (PAA) box that is a similar or follow-up question to the query searched from a desktop device. If you click, PAA runs another search for the same topic contained in it.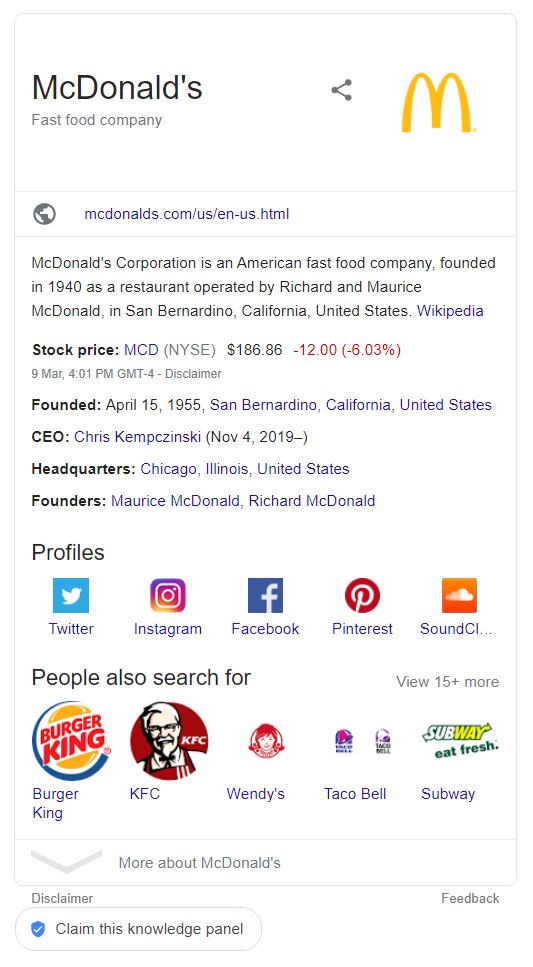 Knowledge Graph in Desktop Google Results
If you search for a specific company name in Google, a big block of information appears on the right side of your desktop screen. It is known as the Knowledge Graph, which contains complete info, related profiles and search queries, depending on how well people did their SEO work. If your brand or company's information is there, then of course, there would be a great impact on audience. Our Google™ SERPS Scraper also particularly include Knowledge Graph in "Type" category.